Protesters to Hold Rally & Press Conference
Outside Court Arraignment

on Wednesday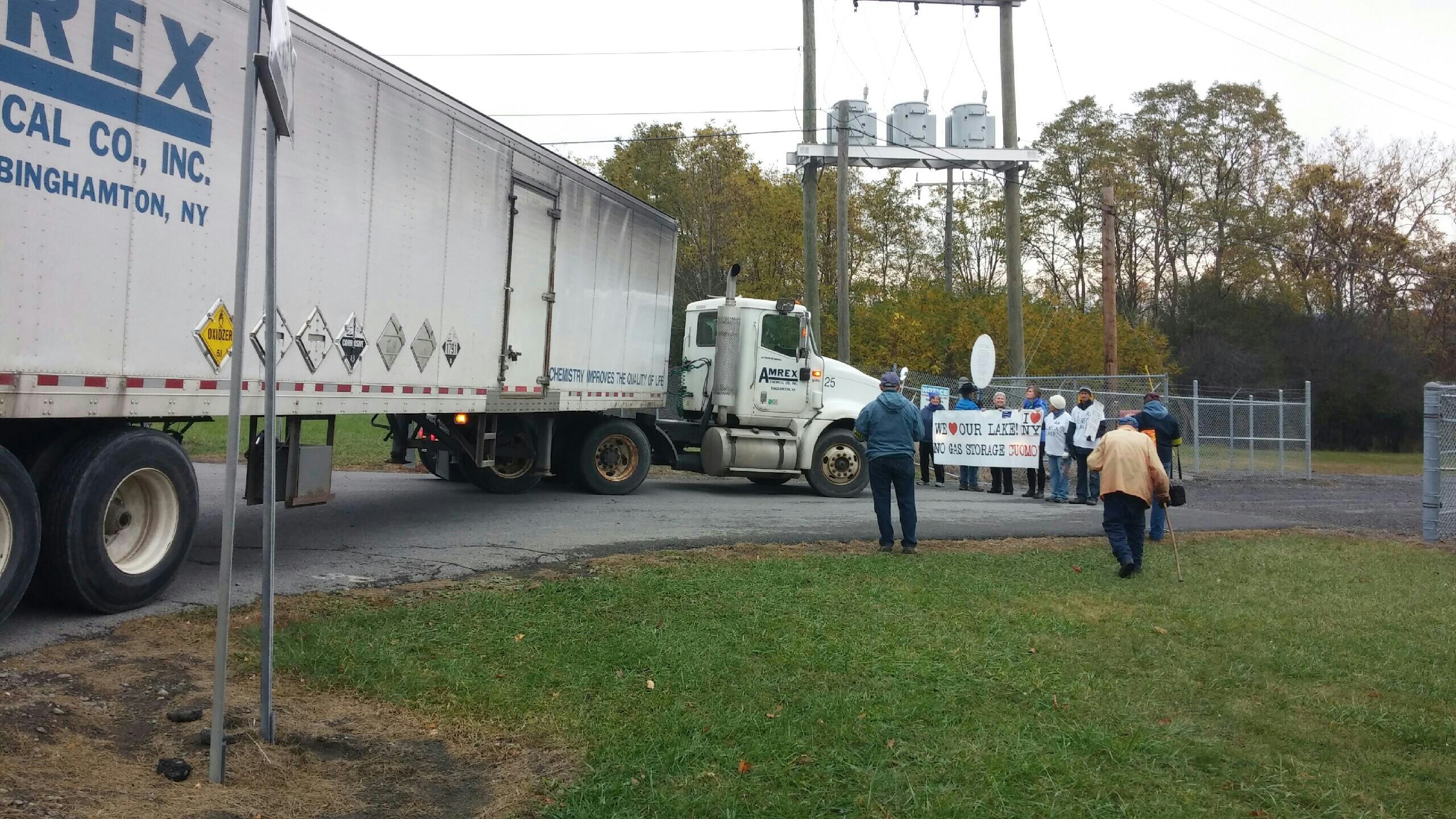 Arraignment for First 10 Arrested

on Wednesday

Evening, Large Rally Expected in Support
SENECA LAKE, NY – The arraignment for the 10 protesters arrested for blocking Texas-based Crestwood Midstream's gas storage facility gates on October 29 is this Wednesday, November 5th. They will hold a press conference at

6:00 PM

outside the Town of Redding courthouse before their arraignment to discuss why they took an action of civil disobedience and the importance of stopping the gas storage facility expansion. A large crowd of supportive community members is expected.
WHO: The first 10 'We Are Seneca Lake' arrested protesters, winery owners Lou Damiani and Justin Boyette, health professionals, and a large crowd of supportive community members.
WHAT: Press conference, rally, and court arraignment.
WHEN: Wednesday, November 5th at 6:00 PM.
WHERE: Reading Town Court, 3914 County Rte 28, Watkins Glen 14891
The arrested protesters include Master Sergeant Colleen Bolland-US Air Force (retired) of Elmira, Author and biologist Dr. Sandra Steingraber of Trumansburg, 76 year old mother and grandmother Jeanne Judson and her son Patrick of Burdett, Patricia Heckart of Trumansburg, Roland Micklem of Geneva, Chuck Geisler of Ithaca, Nancy Kasper of North Rose, Katherine Rossiter of Sayre, PA, and Dwain Wilder of Rochester. Read more about the arrested protesters athttp://www.wearesenecalake.com/seneca-lake-defendes/.